Sophisticated and glamorous marble
Sophisticated and glamorous marble transform the interior of this private residence. As a result, creating a breathtaking and luxurious space, that will last the passage of time.
Photos taken at project location
↑ Verde Verias marble is a green marble that is especially good for countertops. Green marble will add glamour and sophistication to any room.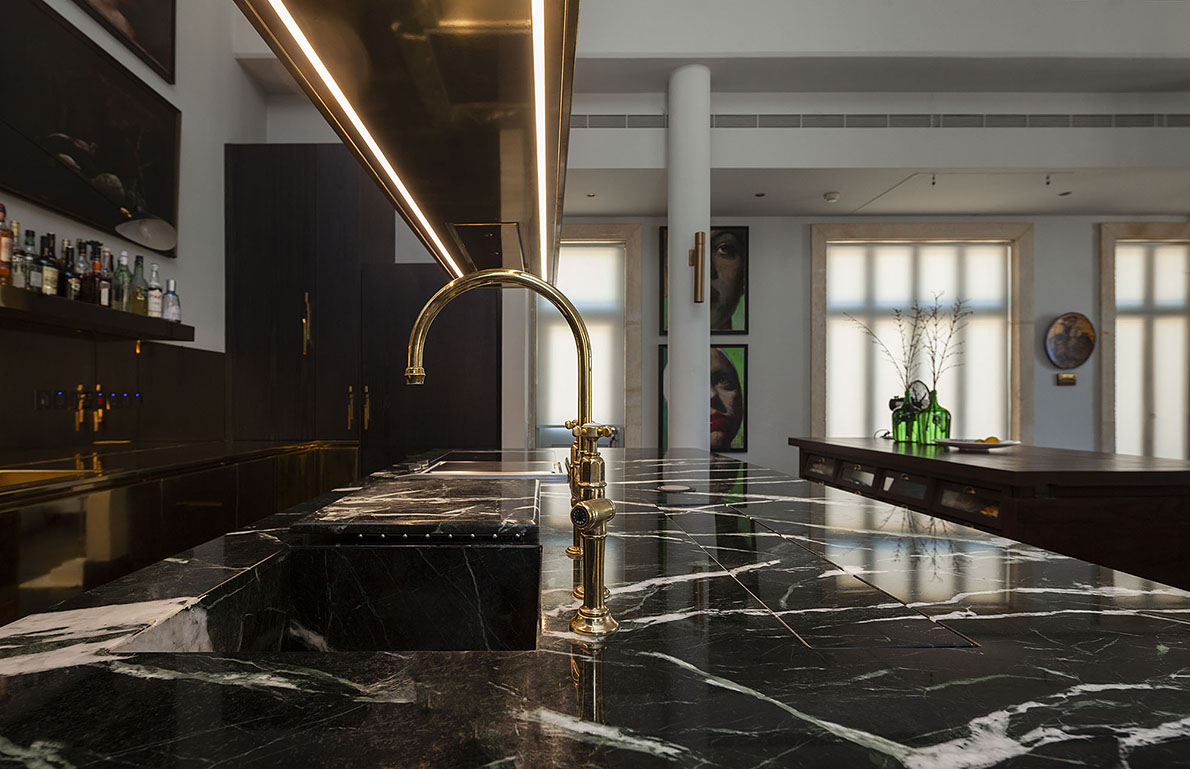 ↑ Sophisticated and glamorous green marble Verde Verias used in a custom designed kitchen with gold details.
An impressive bathroom design with Verde Verias green marble
Papadopoulos is your reliable partner for luxurious and high–quality marble
Collection
A comprehensive stone library offers hundreds of different choices to choose from.
Expertise
The expertise to offer genuine, honest advice based on suitability, aesthetics, and budget.
↑ Parnonas (Πάρνωνας) Parnonas marble is a classic Greek marble with a long history. It is semi-white with intense grey veins.
Marble enhances the human experience and increases the value of your home
↑
Rosso Portogallo marble adoring a wall / Marble with a pale pink facade that consists of a lovely blend of salmon, blush and rose pink with ribbons of ash.
↑ Verde Verias marble / The material is durable, elegant, refined and resistant to scratches and water.
↑ Rosso Portogallo marble vanity top /
Rosso Portogallo's pale pink facade consists of a lovely blend of salmon, blush and rose pink.
Delicate ribbons of ash and pebble grey veining flow through the soft facade, creating a wonderfully warm and sensual ambiance.
Placement
Upgrade your bathroom with delicate pink marble tiles adorning a feature wall, complemented by marble vanity tops.
Style
Soft pink marbles are a perfect choice to create a cosy and homely environment.
Subscribe to our free newsletter
Signup to keep up with new products and special offers.