Marble fabrication services by Papadopoulos
We provide custom marble fabrication services to satisfy our clients' needs regardless of project size. Hotels and developers have trusted Papadopoulos for large-scale marble fabrication projects.
We also work alongside Cyprus's finest architects and interior designers. We custom cut high-quality materials. We install kitchen worktops and bathroom vanity tops. Furthermore, we create custom furniture to client specifications.
We use superb craftsmanship in cutting techniques. Our portfolio of work represents the quality of the highest order.
Hundreds of large-scale projects completed

Advice for new materials, textures and applications

Technical support, installation and maintenance
Make your kitchen your own
The best countertop materials can make meal prep easier, change the scenery of your cooking experience and match your home decor for an overall better aesthetic. If you cook a lot, consider a countertop material that can take the heat, and pressure from sharp knives, and won't stain easily or tarnish from hot temperatures.
Surface Material
We help you choose a countertop material that strikes a balance between funtionality and design.
Measure to Fit
Our professionals will come to your home to ensure a perfect fit.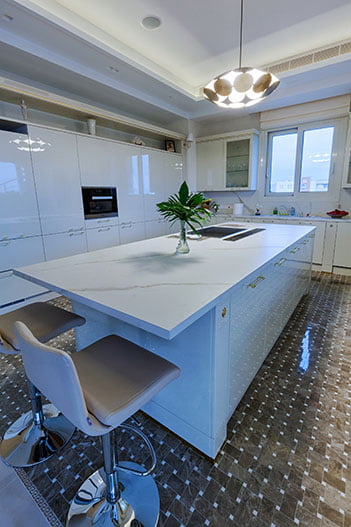 Add value to your property
Wall Cladding
Natural stone is a versatile material that can also be used for architectural cladding on the walls. It adds texture, depth and interest to both indoor and outdoor spaces. Combine modern and clean lines of contemporary architecture with natural stone to create an organic finish. Integrate stone into the garden, or use it to provide privacy whilst remaining aesthetically pleasing.
Insulation
Provides a high level of insulation, which can therefore keep heating and cooling costs down.
Durability
Extreme durability and long lifespan. Low maintenance.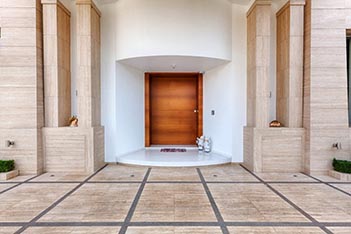 Add texture to your space
Indoor & Outdoor Floor Tiles
Indoor & outdoor tiles can be installed in seamless continuity from indoors to outdoors. The result is an attractive visual effect leading through the various rooms.
Porcelain stoneware tiles are best-suited to combined indoor/outdoor installations. Stoneware tiles are waterproof, feature special outdoor anti-slip finishes and are tough.
Uniformity
In a house, especially in small houses, uniform floor tiles can make the space look larger.
Aesthetics
Natural looking stone can be very pleasing to the eye.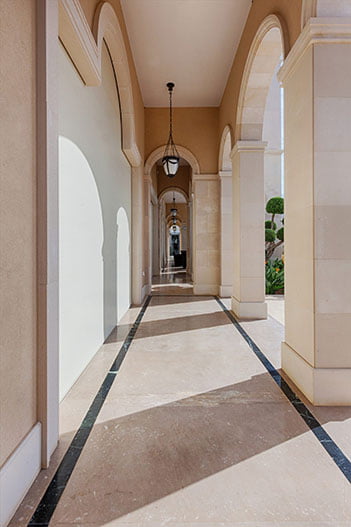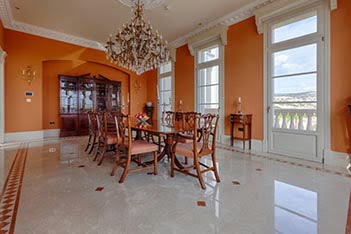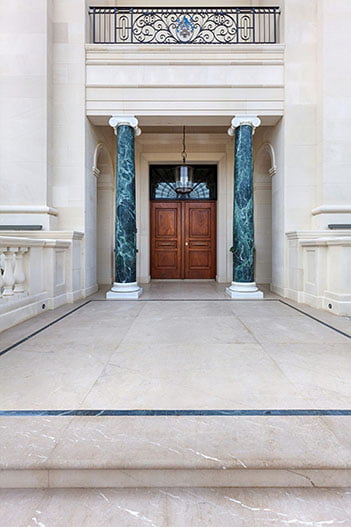 Porcelain tiles for pools
Pool Area
We offer a variety of excellent and contemporary porcelain tiles with technical characteristics with resistance to wear, atmospheric or chemical agents, as well as non-slip surfaces, without compromising on the look and feel and style of your entire swimming area.
Low maintenance
Pool surrounds should require minimal maintenance to keep up a great appearance.
Style
The flooring around the pool creates the look and style of your entire swimming area.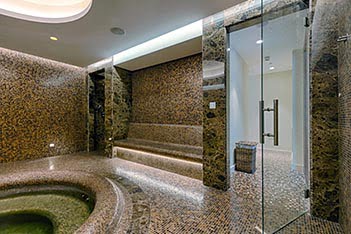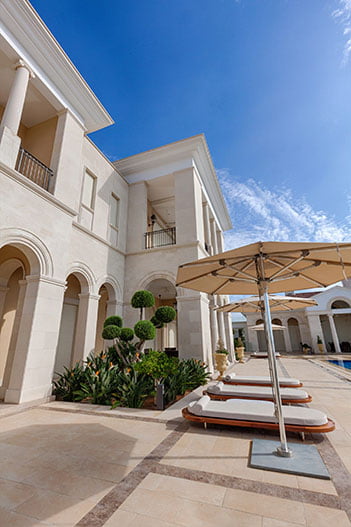 Washbasins and bathtubs
Vanity Tops
Whether your idea of a vanity top is an elegant or a modern design, we can help you create your vision to reflect your lifestyle, designed and cut according to your needs.
Quartz
Hard, durable and non-porous, quartz is the ultimate choice for modern bathroom vanity tops.
Granite
Since granite is a natural stone, each granite countertop is entirely unique. Its wide range of patterns, styles and designs allows you to choose one that matches your bathroom decor.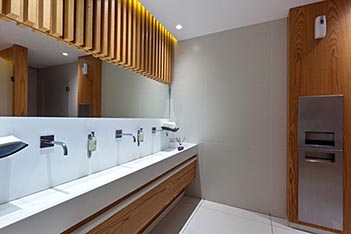 Custom cut for any size, straight or round
Staircase
Marble and granite are commonly used stones to create an elegant staircase. For homes with marble flowing, the marble staircase is a preferred choice and obvious choice. Stone is a better option for stairs in entryway or garden area.
Marble
Add elegance and style to your home using natural materials for your staircases.
Granite
Add elegance and style to your home using natural materials for your staircases.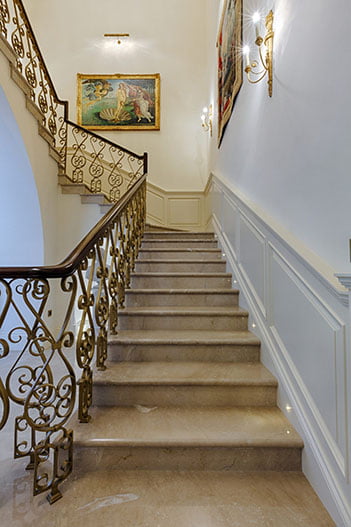 Make your fireplace your favorite spot in the house
Fireplace
Natural stone fireplaces are appealing for a number of reasons: aesthetic, durability, eco-friendly, heat-resistant and add value.
Marble
Marble is a hard, dense stone that isn't affected by heat, making it a perfect candidate for a fireplace.
Granite
Heat resistant and a popular choice for wood burning fireplaces.