Tranquil Travertine — Majestic Entrance
As you approach the house, you are greeted by a magnificent outdoor scene that exudes elegance and natural beauty. The focal point of this architectural masterpiece is a grand set of travertine steps that gracefully ascend to the house entrance, creating a captivating visual impact.
↑ The harmonious blend of nature and design add a sense of tranquility to the setting, softening the stone elements and connecting the architecture with the surrounding environment.
↑ The steps, crafted from Travertine Classico, showcase the stone's light beige to ivory hues, providing a warm and inviting atmosphere.
↑ Ascending the steps, your attention is drawn to the house's exterior, clad in Travertine Gray (Travertine Silver). The wall cladding envelops the building with its cool and elegant gray tones, offering a striking contrast to the warmer hues of the steps.
Papadopoulos is your reliable partner for luxurious and high–quality marble
Collection
A comprehensive stone library offers hundreds of different choices to choose from.
Expertise
The expertise to offer genuine, honest advice based on suitability, aesthetics, and budget.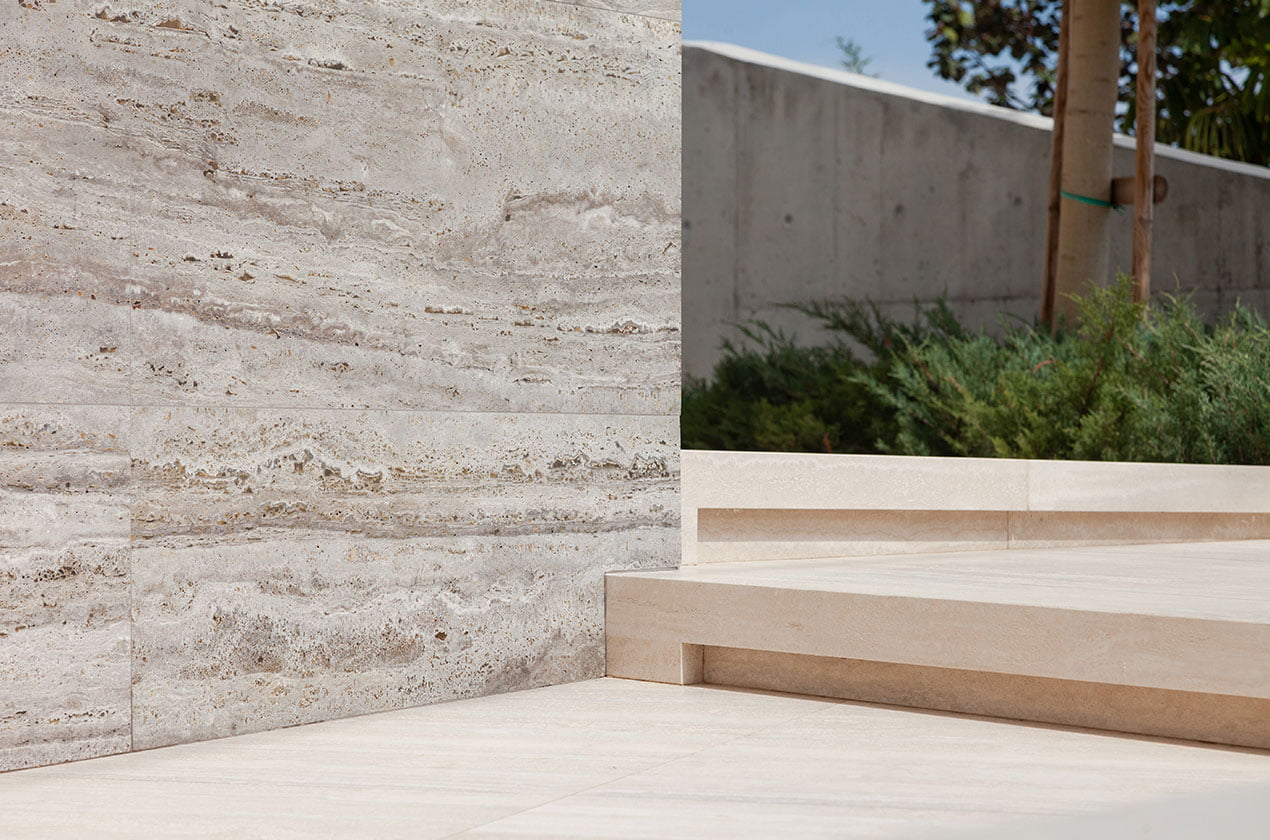 ↑ Each step of Travertine Classico is meticulously cut and polished, reflecting the sunlight and accentuating the natural beauty of the material.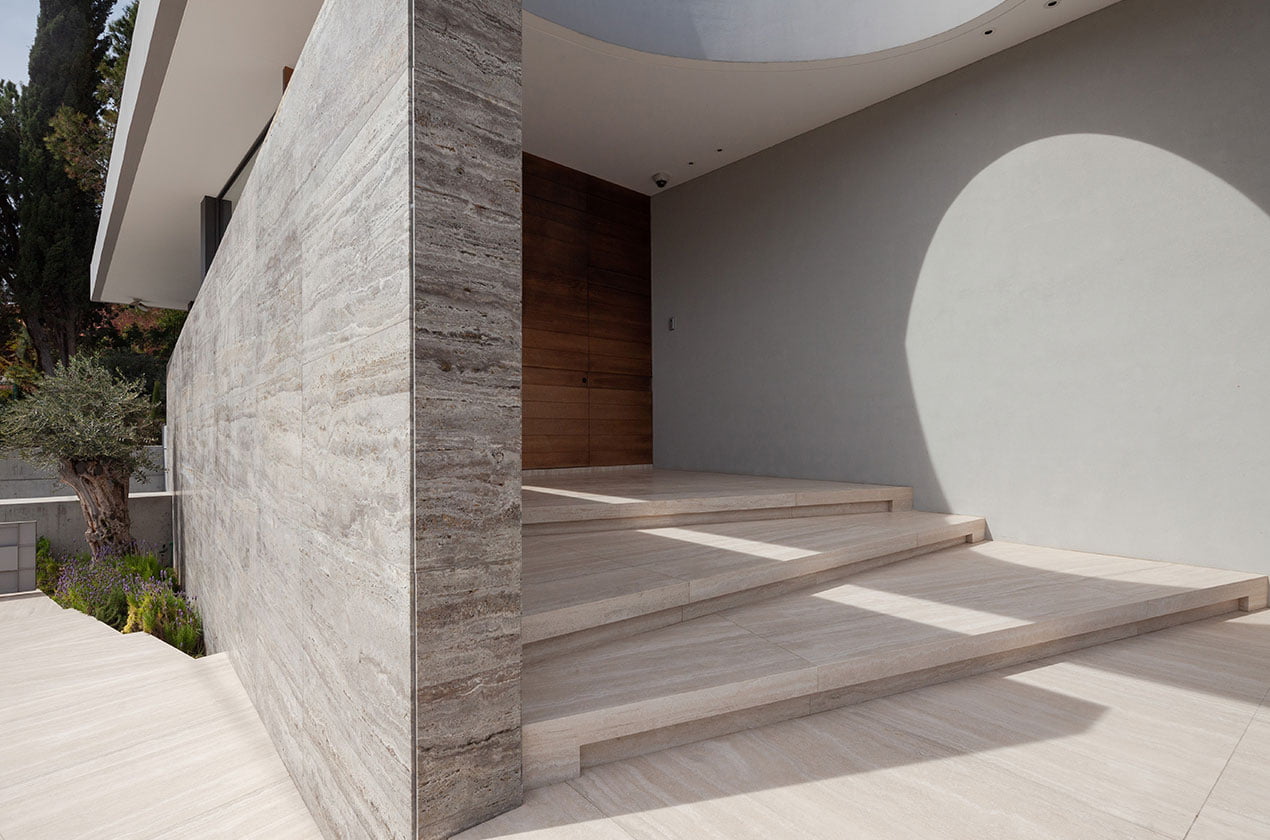 ↑ Finally, as you reach the top of the steps, a sense of anticipation builds as your gaze lands upon a large wooden door, the entrance to the house.
↑ Magestic Travertine
Overall, Travertino is a visually appealing and durable natural stone that adds a touch of elegance and sophistication to various architectural and design projects. Its unique coloration, coupled with its natural patterns and veining, make it a popular choice for those seeking a timeless and stylish material.
When using Travertino outdoors, it's important to source the stone from reputable suppliers and ensure proper installation techniques to maximize its performance and longevity. Consulting with professionals experienced in working with natural stone is advisable to ensure the best results for your outdoor projects.
Strength
Material that is extremely durable and resistant to wear.
Safe
It can withstand extreme heat and cold.
Subscribe to our free newsletter
Signup to keep up with new products and special offers.