Stylish and fashionable marble solutions
The polished marble on the floors and walls communicate style, luxury, and refinement. Marble surfaces use light to bounce reflections off of each other. In this minimalist interior design without ornaments, marble becomes the center of attention.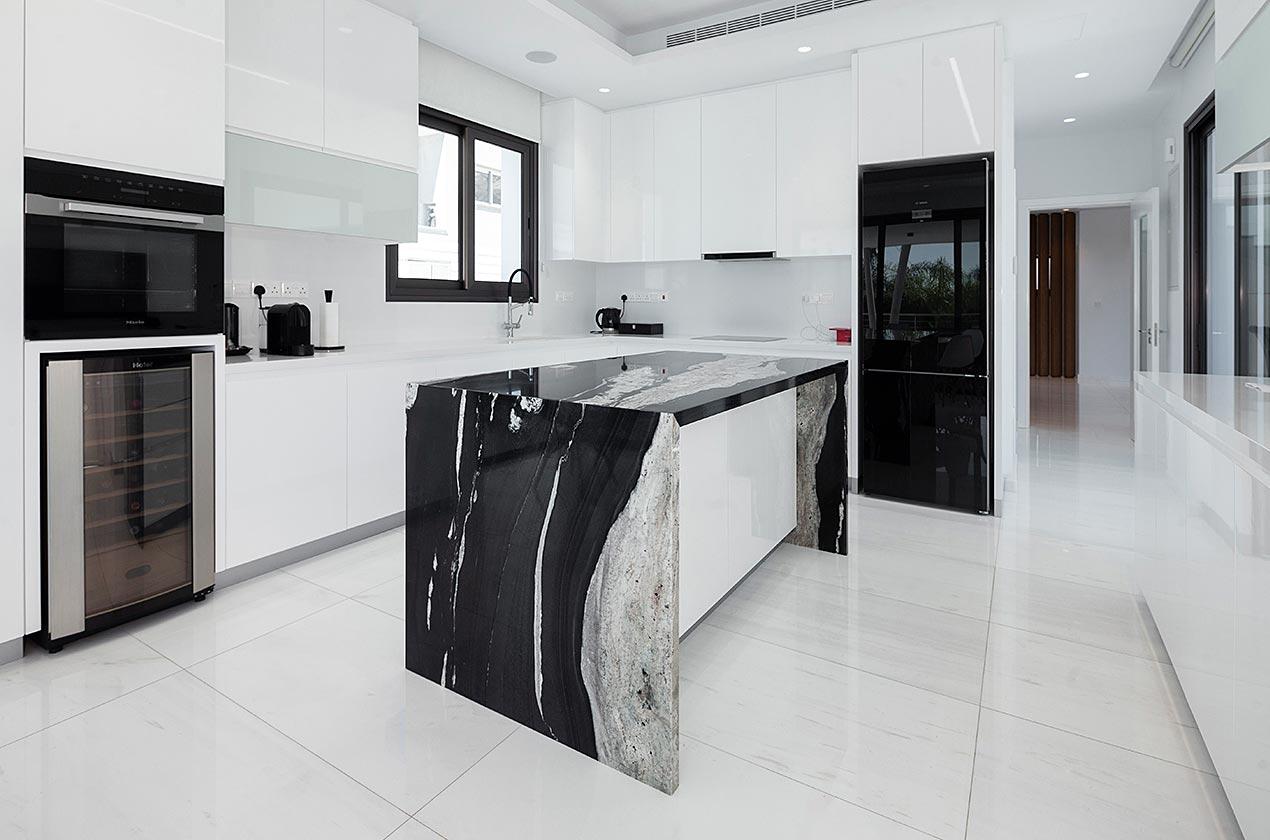 ↑ Panda White Marble combines white with eye-catchy large black stripes.
↑ A polished marble kitchen island against a backdrop of marble floor tiles sparkles under light reflections.
Papadopoulos is your reliable partner for luxurious and high–quality marble
Collection
A comprehensive stone library offers hundreds of different choices to choose from.
Expertise
The expertise to offer genuine, honest advice based on suitability, aesthetics, and budget.
↑ Custom coffee table made of Argos Black marble.
↑ Marble Floor tiles Thasos Prinos give an ethereal light to the room.
Marble enhances the human experience and increases the value of your home
↑ Marble tiles are a stylish yet durable choice for floors and walls. In the bathroom they can be used for both.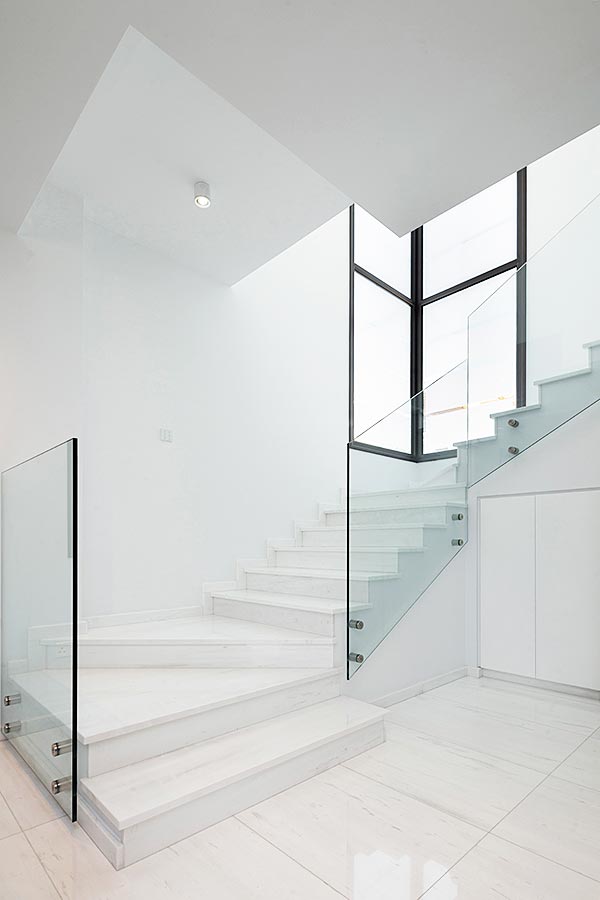 ↑ Thasos Prinos marble floor tiles have a bright white background with small veins running along the surface. Polished to reflect lighting.
↑ Custom marble kitchen table
Custom table with Argos Black marble is made and customized to client needs. Argos is a black marble with white "cobwebs" veins, quarried in Argolis, Greece. This marble is applied to floors, walls, and kitchen worktops.
What is marble fabrication?
It is the process of processing marble from a large slab to cutting, finishing, and installing based on custom specifications.
At Papadopoulos, we fabricate marble, granite, travertine, and quartz to customer specification. We are your partner for all things custom. The possibilities are endless.
Custom
Custom fabrication services. Made to client specifications.
Style
Stylish and fashionable marble solutions.
Subscribe to our free newsletter
Signup to keep up with new products and special offers.