Papadopoulos Marble
Custom kitchen countertops made to last a lifetime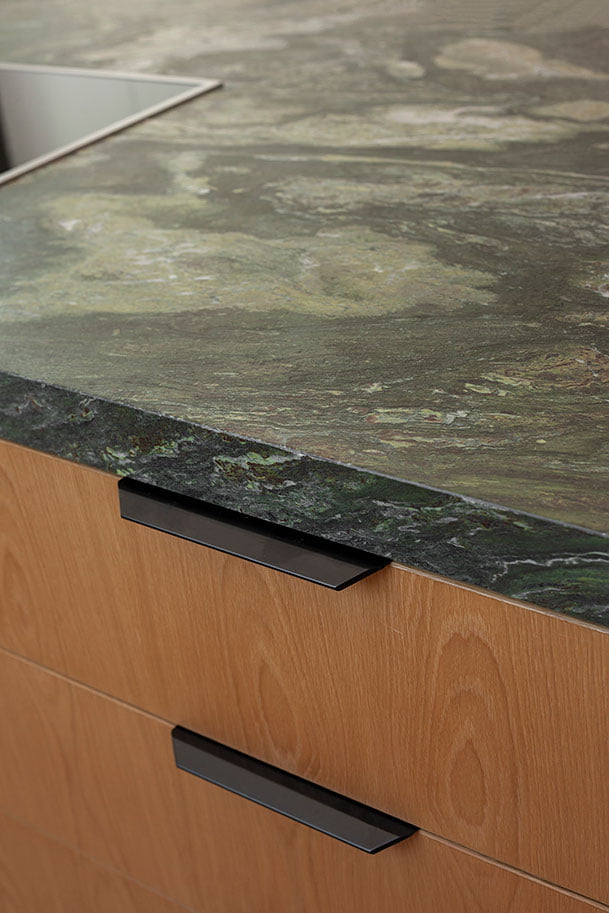 The beauty of a kitchen depends on the countertop surface
Create a beautiful and efficient kitchen with the correct countertop surface. We guide you to the right solution based on your style preferences and budget.
We have a deep understanding of the natural and engineered surfaces for worktops. We are superb craftsmen in custom cutting techniques.
Choose between marble, granite, MDi, quartz or porcelain stoneware.
We work alongside the finest architects and interior designers in Cyprus. Our portfolio of work represents quality craftsmanship.
Top quality marble and granite from Greece and Italy.

Highest quality man-made engineered surfaces made in Italy and Spain.

Large selection of high quality marble on display in our showroom.

Materials for modern and minimal styles.
The beauty of a kitchen depends on the countertop surface
Quality Surfaces for Kitchen Countertops
100% Natural Material
Marble
Marble is a natural stone commonly used in kitchen countertops.
Randomness in colors and textures is a welcomed characteristic of marble. It is what makes it look more natural than other surfaces. Therefore, each marble countertop is unique.
However, marble may not be the best choice for a kitchen, depending on usage. It stains easily and is not as durable. Also, it is considerably more difficult to maintain than granite or man-made surfaces.
Exceptionally unique stone due to its randomness in colours and textures.

High-end, luxurious material.

Marble is not affected by fashion trend changes.

Quite absorptive material and stains easily.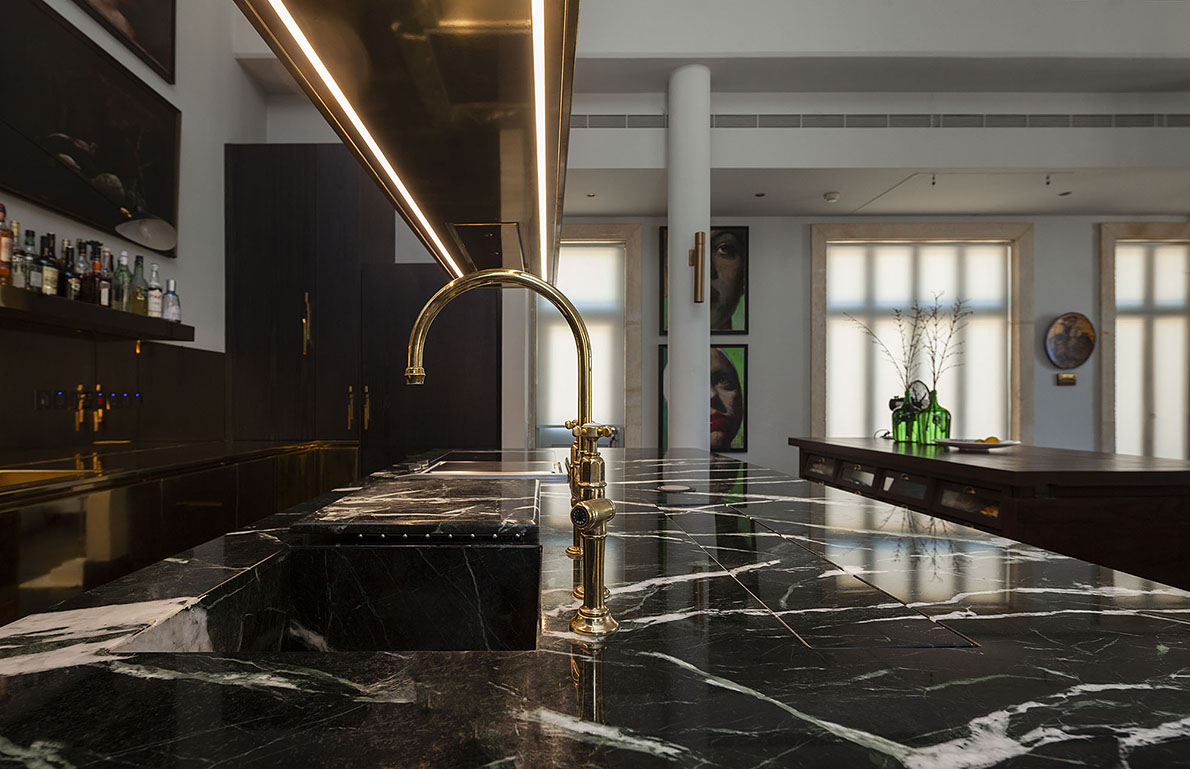 100% Natural Material
Granite
Granite defines quality and toughness in a kitchen. Kitchens look grand with granite. Granite provides the durability that is needed. Therefore, it is more suitable for kitchens than marble.
Almost impervious to heat.

Granites are not absorptive.

Adds real estate value to a house.

Can look old fashioned if not used in the right setup.
Engineered Stone [Made in Spain]
MDi by Inalco
MDi surfaces represent a breakthrough in manufacturing and design in the market. The MDi product line uses the purest and most carefully selected minerals. With a superior surface to other engineered stones on the market.
Probably the most highly resistant countertop on the market. Ideal for indoor and outdoor use.

Through 360-degree design, the inner core and outer surface are visually continuous. In other words, texture design is visible on the sides as well.

Non-porous and hygienic. Bacteria, mould, and stains cannot penetrate the surface.

Usable both indoors and outdoors due to its UV resistance.

Highest scratch resistance.

Heat resistance: Hot cooking pans can rest on the surface without damage.

High Stain resistance: It is not affected by solvents, detergents, bleach, oil, vinegar, or citrus juice, provided that stains are cleaned away within 24 hours.
Engineered Stone [Made in Italy]
Porcelain Stoneware
Porcelain stoneware is a material composed of a natural blend of minerals. Quite popular due to its wide range of choices. Practical and durable material, ideal for worktops. Thinner than marble or granite gives a sense of lightness to any surface.
Available in a wide range of colors, textures, and styles.

Resistance to high temperature. Thus, it is suitable for outdoors as well.

Resistance to scratches.

Easy to clean and waterproof.

It is not a 360 degree material. Only the top surface is textured.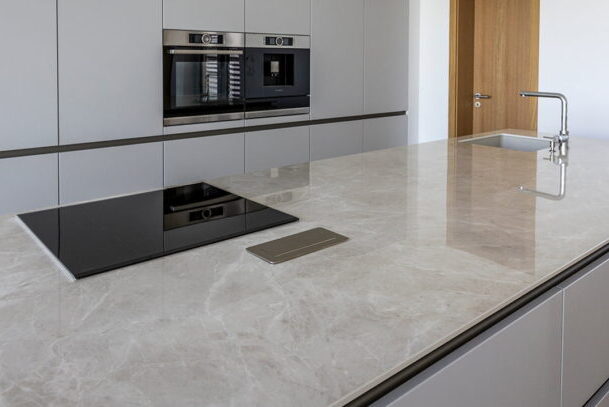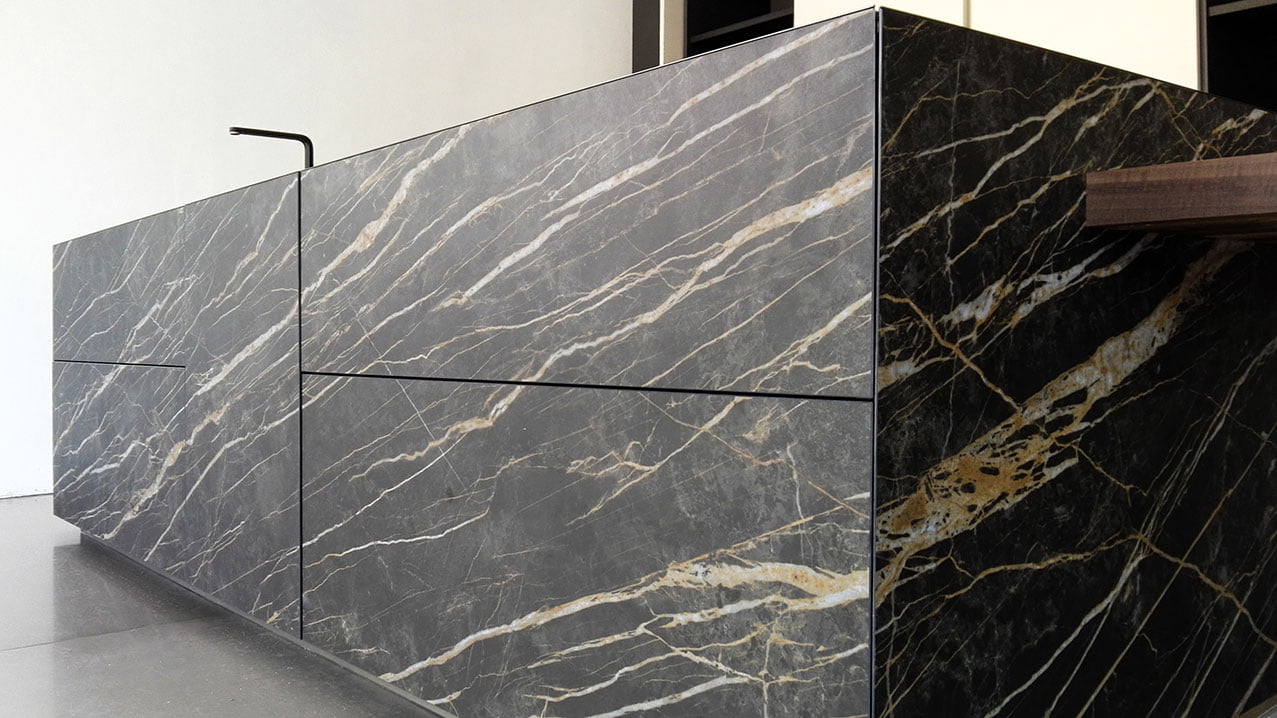 Brands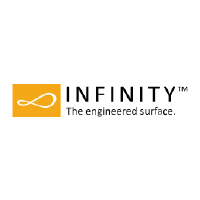 Engineered Stone [Made in Italy]
Quartz
Quartz is an engineered stone and it is of excellent quality and looks natural. Quartz stones are a versatile alternative to granite and marble.
Used for kitchen and vanity counters, but also suitable for flooring and wall surfaces.

Compelling and natural appearance.

Material that does not absorb, hence ideal for countertops.

Easy to maintain, no sealing required.

Not suitable for outdoor sun exposure.

Not recommended to place a hot cooking pot directly on the surface.
Brands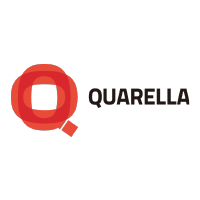 Our kitchen countertops are made to last a lifetime.
After choosing your countertop, you need to decide on the finishing technique. Different types of finishes result in different texture and appearances.
Our highly-skilled team finishes your worktops to the highest standard.
Polished Finish
A polished finish brings out the richness of the colour and allows the stone's natural beauty to show through. It results in a highly reflective surface. The kitchen appears more spacious and adds luxury and elegance to the interior.
Matte Finish
Matte finish creates a soft, satin surface that adds a lot of charm, rustic beauty and ambience to your kitchen.
Leathered or Brushed Finish
Leathered or Brushed Finish
The brushed finish has a distinctive velvety appearance that reminds of leather texture. The brushed finish doesn't reflect any light, giving the stone a rustic, more natural look.
Make your kitchen countertop with Papadopoulos
We have built our business on supplying high-quality marble at the lowest possible prices.

We ensure your kitchen worktop is of the highest quality. We help you find the right surface. We cut and finish the surface to precision. We deliver them to your home and install them with our in-house installation service.

We use the finest marbles on the market. Sourced directly from marble factories in Greece, Italy and Spain.

We have a large variety of countertop surfaces in stock. Enough to meet your expectations. If we don't we will do our best to find the material you need from our suppliers.

Our factory is equipped with precision-controlled machinery. We execute the most challenging projects.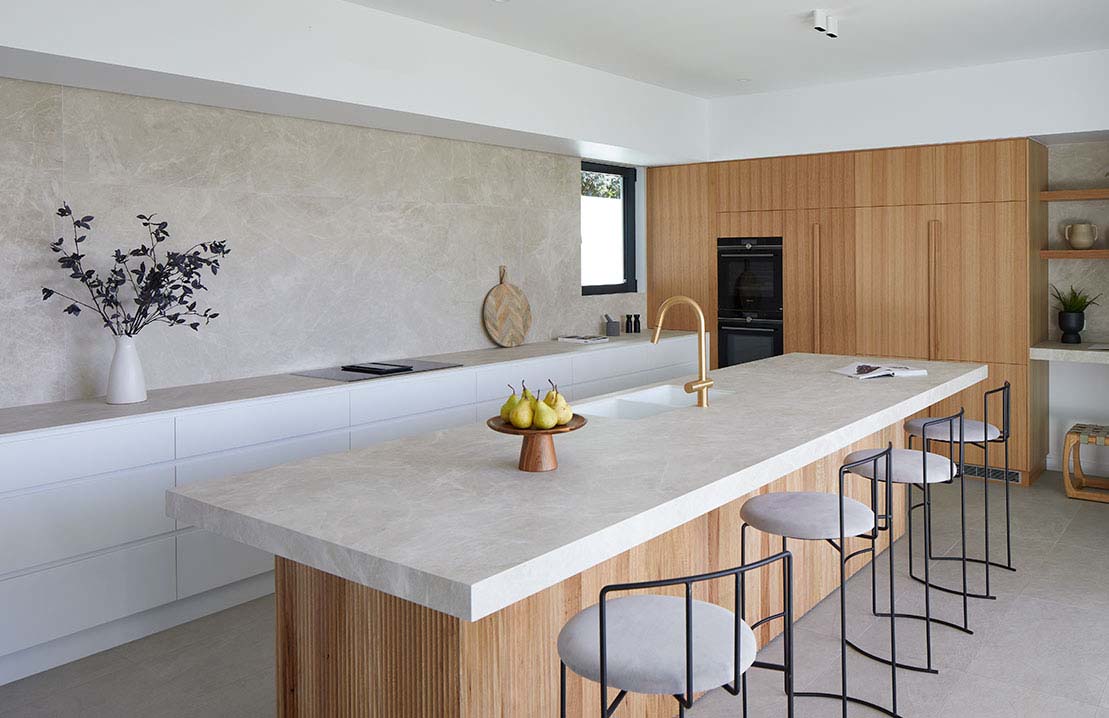 Wide Range of Sizes Available
Our extra-wide worktop sizes are ideally suited for bigger surfaces.
Custom Countertops made to measure
We can customize your kitchen countertops according to measurement. Our highly-skilled team use specialist machinery to achieve precise cuts. Using the finest finishes and details requested to suit your design.
Large Selection of Styles and Materials
Extensive selection of stones and marble available. We can cater to a wide variety of requirements. Practical and low cost. Luxurious and eye-catching. Or a combination, we have something to suit your needs.